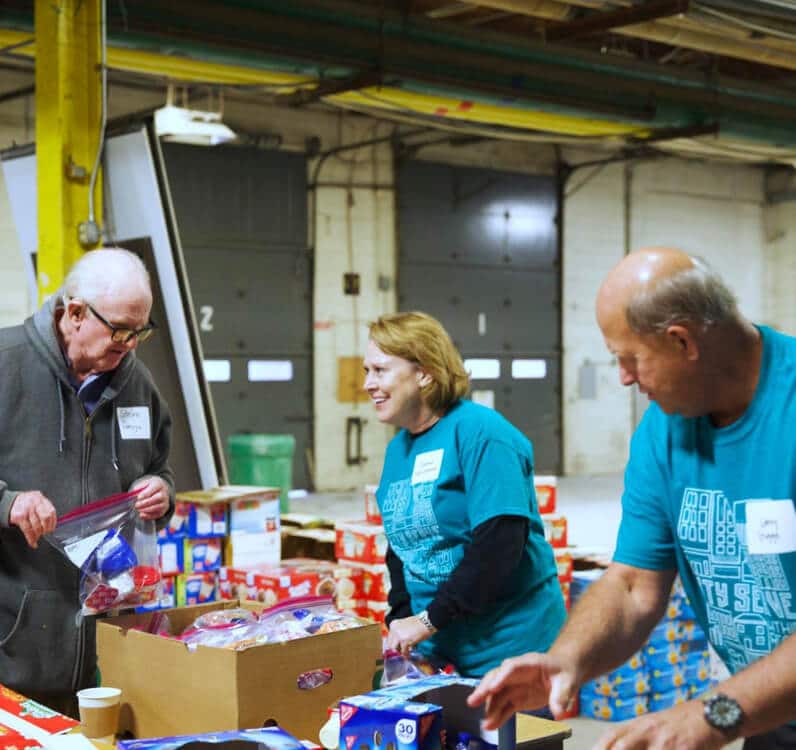 JOIN THE TEAM
Join us at
King of Kings
Amazing things can happen when you allow God's work to flow through you! At King of Kings, endless opportunities await for you to accomplish the work God has called us to. Are you interested in joining our team? ​​Fill out an application with King of King's today!
THRIVE WITH US
Benefits We Offer
Christ-Centered Work Environment
From staff serve outings to weekly prayer and worship as a team, we have a unique work environment that puts Jesus and loving others at the center.
Medical, Dental & Vision
King of Kings offers comprehensive, competitive Medical, Dental, and Vision coverage for employees.
Retirement
Plan and save for retirement by utilizing our pension plan program.
ELC Discount
Church staff receive a discount at King of Kings Early Learning Center, so your kids can be close-by in our exceptional program.
Paid Time Off
Our generous PTO policy lets you take a break when you need it – and earn more PTO as your years on staff increase.
Flexible Schedule
Most roles at King of Kings benefit from a flexible schedule, so you can get things done however works best for you.
Our Values
We transform lives through connection to God, to each other, and our world. Our purpose is bold, and we feel we can best honor and deliver on that purpose through our values: Reliant, Authentic, Courageous, and Generous. These values form the culture of our church and shape everything we do.
Reliant
We depend on God. We earnestly seek God for direction, grace, and power in all we do. We look to God's Word as both our foundation and guide.
We pray with expectation and place our hope in God alone.
Authentic
We share our lives. We are honest and transparent about ourselves and our journey. We don't hide or pretend.
Our vulnerability is a gift that we give to others and is inspired by Jesus' love and humility.
Courageous
We take new ground. We pray boldly, even outrageously, knowing that nothing is too big for God. We stop at nothing to reach people who don't know Jesus and are excited to take our place on the front lines with God as He furthers His Kingdom in the world.
Generous
We love others well.
We believe that giving comes in many forms.
When we give freely of the time, talents, resources, and love that God so freely gave to us, we transform the world, one person at a time.
Want To Join The Team?
All Open Positions
Part-time Position
Proactively maintain and prepare the physical facility to accommodate ministry activities and other scheduled events by completing all set-ups and tear downs.
As-Needed-Basis Position
Teach, promote, support and care for each child's emotional, physical, intellectual & spiritual growth in a loving & patient manner, emphasizing our Christian values.
Full-time Position
If you love Jesus and want to share that with children, King of Kings Early Learning Center has several positions available. Childcare experience required.
Help Inspire Transformation
Meet Our Amazing Team!
Want to learn more about the fantastic team of people that work at King of Kings? Click below to discover the staff who makes it all possible while supporting God's good work.