Kids Rock
Nothing is more important to us than providing opportunities for children to grow in a healthy, nurturing, Christ-centered environment. Check out our latest events, classes, and other resources for children!
WE WELCOME ALL CHILDREN OF GOD
Kids Kount at King of Kings
Kids Kount is a fun, high-energy environment where kids can learn, grow, and make new friends. This experience is available for children from birth through 6th grade on Sundays.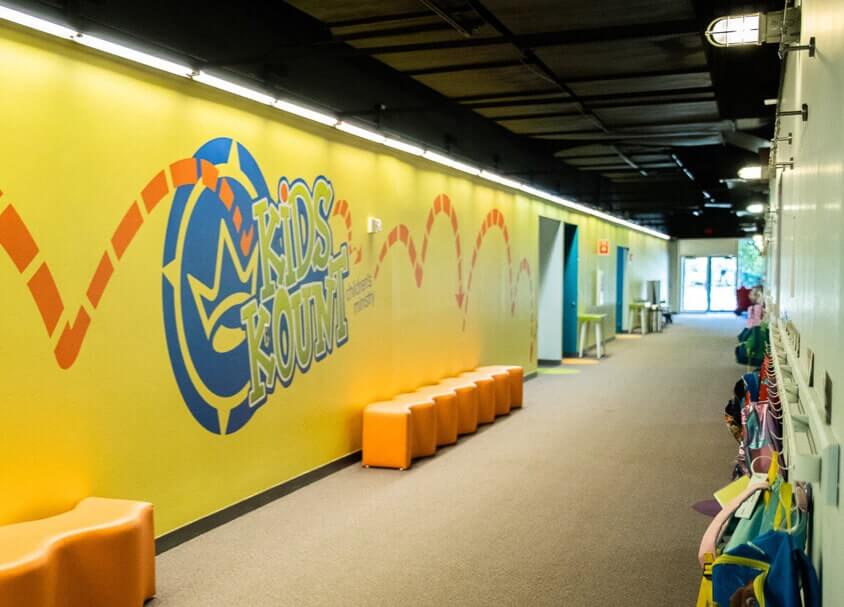 GETTING STARTED
Sunday
Morning Tour
Jesus isn't just for adults. At King of Kings, we value creating a Sunday experience for Kids that points them to Jesus, all in an environment that's safe, fun, and filled with friendships. You can focus on your worship experience knowing that your children are in good hands. Just be prepared for your kids to beg you to come back the next weekend!
DISCOVER THE LATEST EVENTS AT KING OF KINGS
What's Happening Right Now
Stay Connected
Find Us On Facebook!
Stay connected with Kids Kount throughout the week by joining our Facebook group. You'll get the latest updates about what's coming up in Kids Ministry, as well as learn more about our staff and volunteer teams. Even better, you'll be connected with a community of other parents discussing how to raise kids to know, love, and follow Jesus.
FUN & INTERACTIVE VIDEOS
Hey You Kids!
Discover our fun, educational library of interactive videos for kids! Our devoted team at King of Kings creates new episodes weekly to engage kids with exciting Christ-centered content.
DISCUSS FAITH AT HOME
Continue The Conversation
Use the discussion guides below to learn more about what your child learned on Sunday at King of Kings, and to kickstart faith-filled conversations at home.
TINY FOOTSTEPS TO BIG FAITH
More Things for Kids
The summer has turned pink. Barbie, written and directed by Greta Gerwig, has captured the nation this summer. Before this, I had begun to wonder if going to the movie theater would…
ON THE GO
Stay Connected
When you download the King of Kings app, you have instant access to weekly take home points from Kids Kount, as well as recent video and audio messages from King of Kings, worship videos, podcasts, upcoming events, and more! It's a great way to stay connected keep faith conversations going at home.