All in the New King of Kings App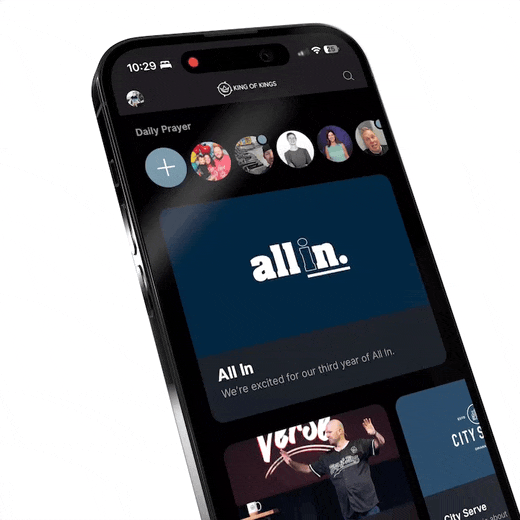 SCRIPTURE, PRAYER,
AND JOURNALING
Build Daily Habits
There's no better way to set the tone for your day and to improve your spiritual fitness than by engaging in daily prayer, gratitude, and scripture. Keep the trend going with streaks, an easy way to visualize your progress toward building a daily habit. Plus, get reminders when you forget!
Prayer
Scripture
Gratitude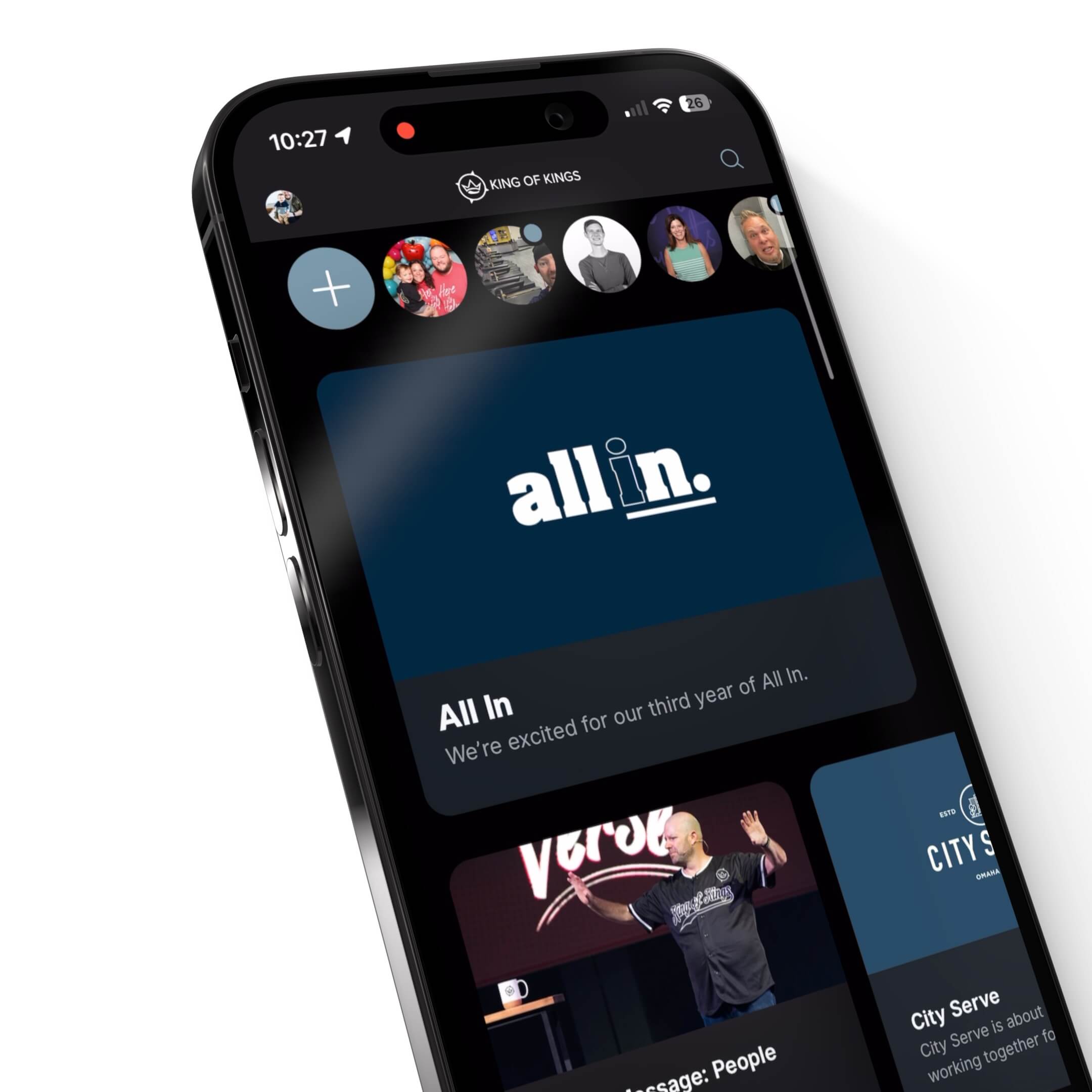 IN THE KNOW
STAY
CONNECTED
Get the latest sermons and podcasts and easy access to upcoming events and information. Plus, stay connected with friends and family across campuses by praying for each other, journaling together, and posting in Communities.
More Key Features
Events
The app is the easiest way to easily see what's coming up at King of Kings. Find out more about our current sermon series, register for an upcoming event, or find out what's happening in Kids Ministry. It's all a tap away in the new app.
Videos
Get the latest sermons, podcasts, livestreams, as well as episodes of Hey You Kids. But don't just watch on your phone. The new King of Kings app for TV brings all that content to the big screen.
Community
Stay connected with other members of King of Kings by leaving comments on sermons, blog posts, and journaling on scripture. Use the Communities tab to post directly with your Connect Group or your campus.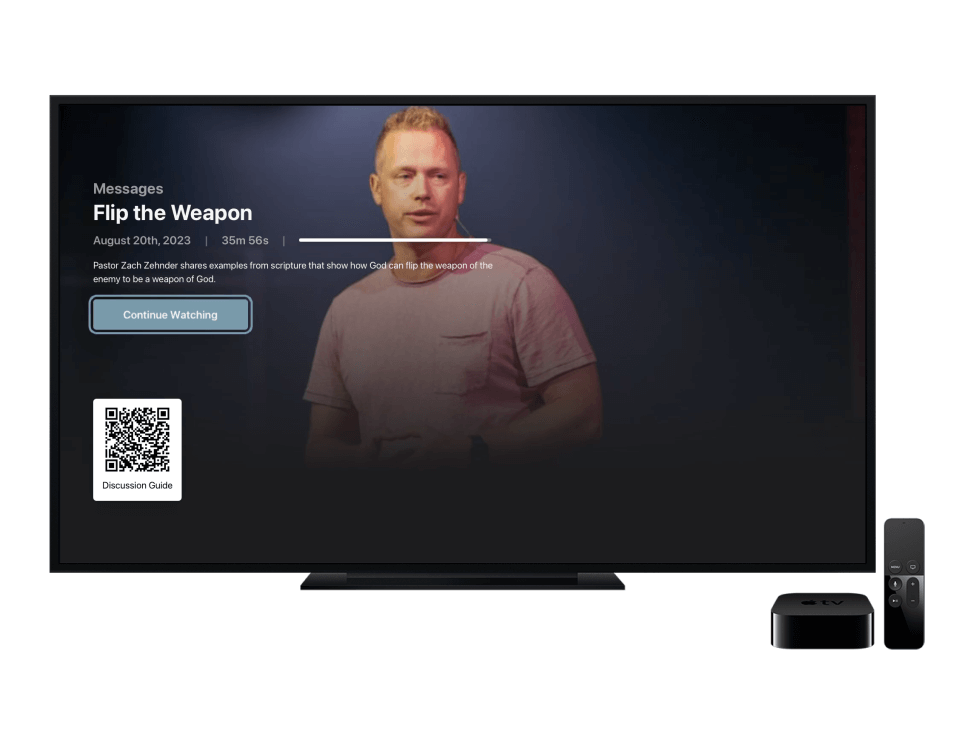 ON THE BIG SCREEN
Get the TV App
Install the new TV app today on Apple TV, Roku, FireTV and AndroidTV devices. It's the easiest way to watch livestreams of worship, catch up on the latest sermons, enjoy videos made for kids, and easily access discussion guides when your Connect Group meets. Installing it is easy — just search the app store on your device for King of Kings Omaha.