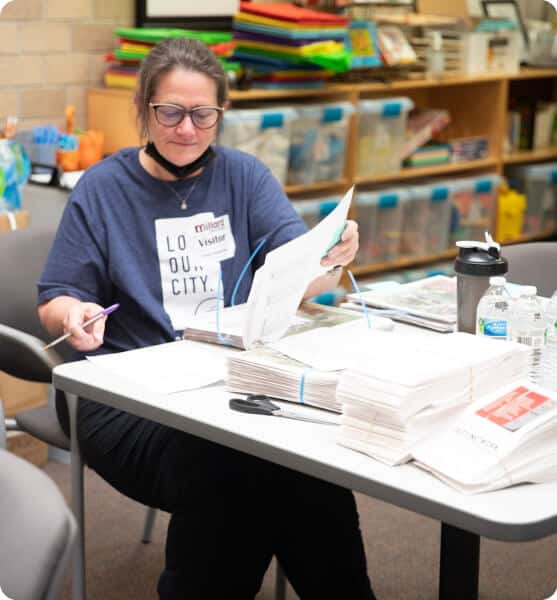 HOW WE HELP
What We
Assist With
King of Kings Church is accepting applications for financial assistance related to utilities (OPPD, MUD, etc.), rent, medical bills, or other pressing needs. We do not pay phone or cable bills. Hotels, transporation and other needs are evaluated on a case-by-case basis. Each request will be evaluated based on need and availabity of funds.
Be joyful always; pray continually; give thanks in all circumstances, for this is God's will for you in Christ Jesus.

– 1 Thessalonians 5:16-18
What You'll
Need & How
it Works
We understand everyone needs a little help now and then, so we're here to support you and your family with financial assistance. Please submit a copy of a current photo ID, a copy of your bill, and provide proof of your financial need to be considered. With just a few simple steps, you can apply to receive financial aid and get things back on track.
Please note: With the high volume of applications and limited funds at this current time, King of Kings is not able to approve applications over $500, except under special circumstances.
We will get back to you with an answer within a few days of receiving your application.
If approved, mailed checks will be sent to pay debts directly, according to the standard mail delivery time (5-7 business days).
Current
Photo ID
Take a clear photo or scan in your current photo ID.
Copy of the
Bill to Be Paid
Take a clear photo or scan in the bill that needs to be paid.
Proof of
Financial Need
Take a clear photo or scan in your proof of financial need. This document can be a monthly bank account statement, or copy of bank card statement, etc. Please include info as up to date as possible. We do not take tax documents as proof of financial need.
We'll Respond in
5-10 Business Days
After receiving your application, we'll get back to you!
WE'RE HERE FOR YOU
Need Help?
Take the next step in finding the help you need. Call or email today to get started. If this is an emergency, please dial 911.