Take the Serving Challenge
Stay tuned for weekly messages.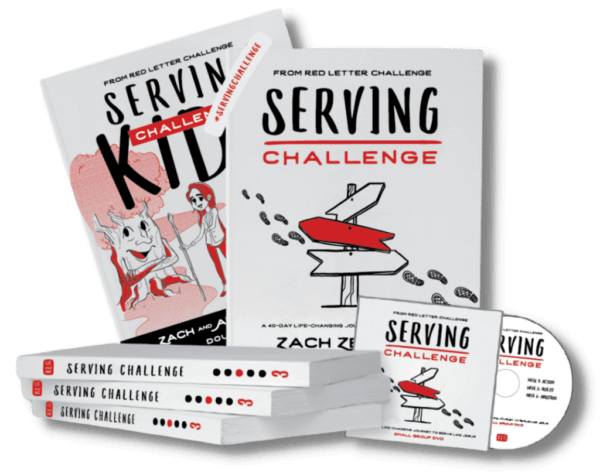 RESOURCES AND GROUPS
Serving Challenge Books
Pick up a copy of the Serving Challenge, (adult and kids versions), at the Next Steps areas of both I Street and Northwest Omaha campuses on Sundays, beginning September 17.
Connect Groups: Serving Together
Fall Connect Groups begin meeting at both campuses September 27 through November 12. All groups will be studying the Serving Challenge and encouraged to serve together along the way.
KIDS AGAINST HUNGER PACKING PARTIES
We will host Kids Against Hunger packing parties at both campuses. Between our two campuses, we'll be packing 50,000 meals!
SERVING CHALLENGE:
SERVE OPPORTUNITIES
720 hours. That's how many hours are in a month. We're asking you for one. Let's put into action what we have been learning and get out and make a difference in the community or at King of Kings.
CONNECTED
On The Go
At King of Kings, we value a deeper connection to Christ and each other. Join us on the King of Kings app to stay up to date on upcoming events, watch live video series, browse upcoming events, and discover the latest ministry and group content.