LAST YEAR'S IMPACT
Hear From Last Year's All In Recipients
We wanted to highlight the impact of your generosity during last year's All In campaign. Check out the video podcasts below from just a few of last year's All In recipients to hear the stories of transformation that stem from your gift of $20.22 or more in 2022.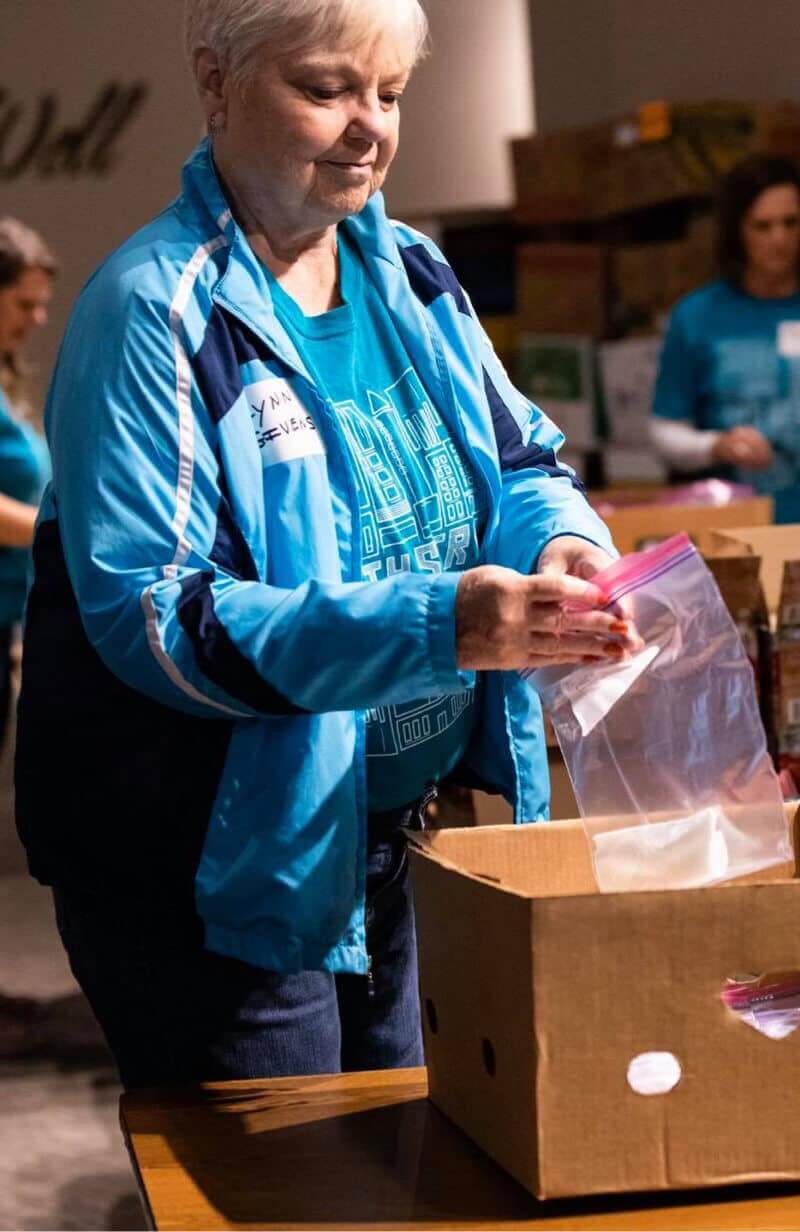 Love
One can give without loving, but one cannot love without giving.
– Amy Carmichael
At King of Kings, we love others well. What does that look like? We believe that when we give freely of our time, talents, resources, and love that God so feel gave to us, we transform the world one person at a time. That's why we're starting something new called All In. Three weeks focused on what it means to love, serve and give generously.
Our prayer is that All In leads others outside our doors, within our city, nation, and globe to a transformed life through the value of generosity. We pray that the love of Jesus would spur on our love toward others to generously support All In and the projects we are hoping to complete.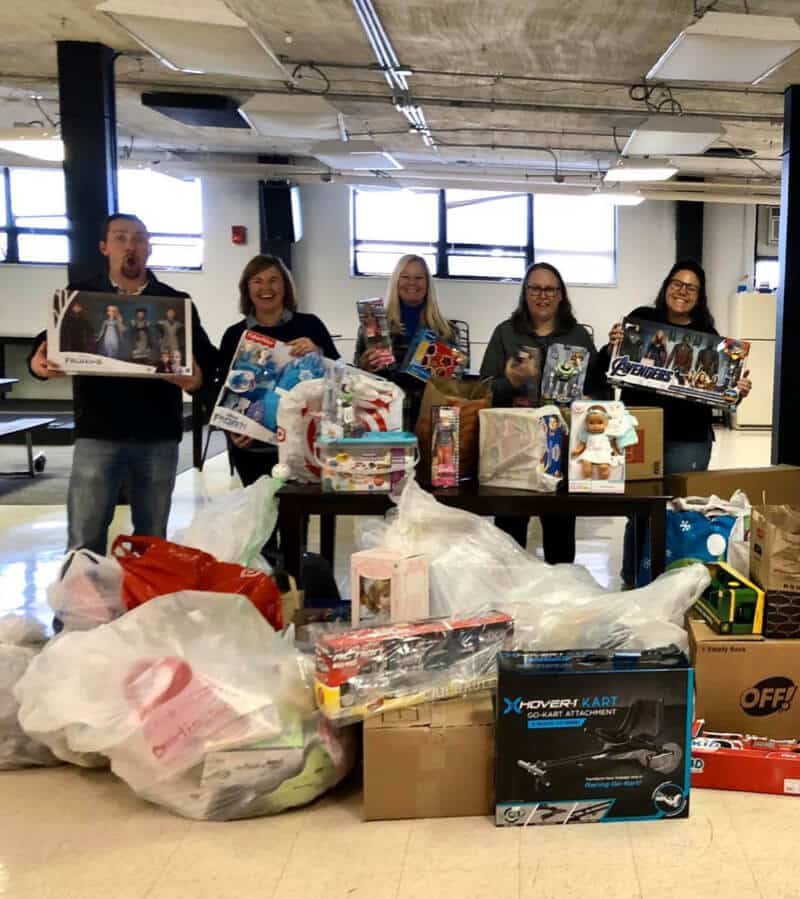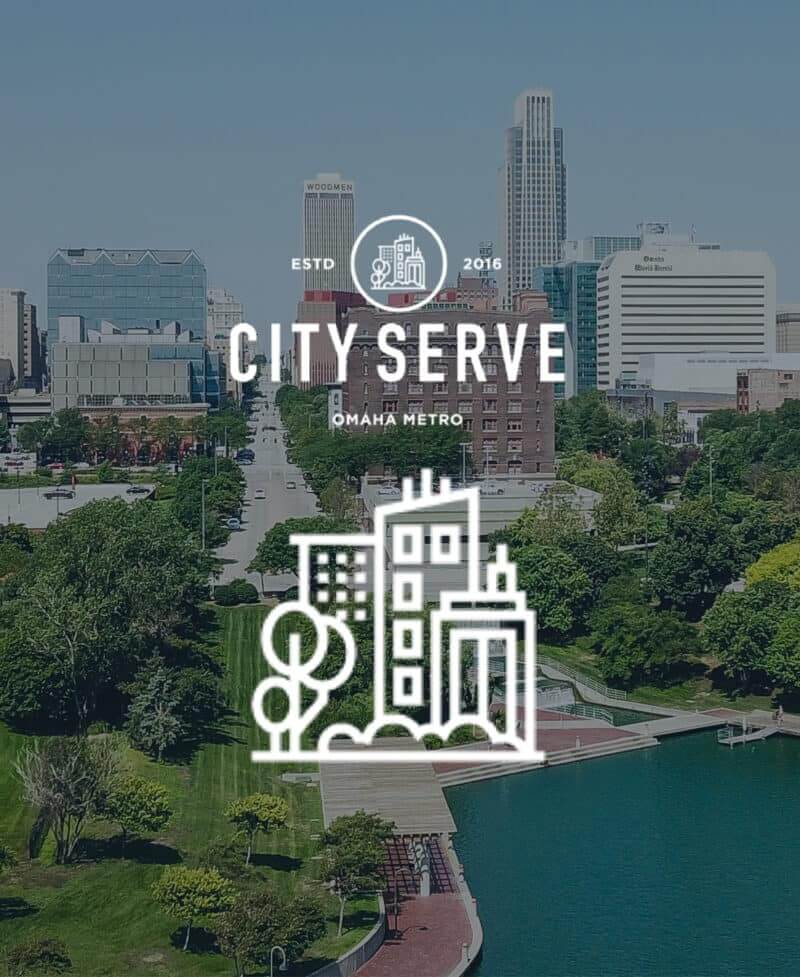 Serve
The greatest gift of sacrifice isn't money — it's time. We want to be people who venture out in the world with equal measures of boldness and kindness, who look beyond ourselves to join Jesus on his mission.
He wants us to use our hands and feet to change the world. We have all been given particular gifts and when we extend hands of mercy and kindness, we draw people to ourselves and, ultimately, to God. Your gifts of time and resources to All In and City Serve will help us to serve those who need our mercy and kindness most and to transform lives in a meaningful way.
September 17-23, 2023, King of Kings will participate in City Serve. City Serve is about ONE church working together for the good of ONE city as thousands of volunteers unleash over 10,000 hours of unprecedented compassion.
City Serve is about ONE church working together for the good of ONE city. Thousands of volunteers unleashing over 10,000 hours of unprecedented compassion in partnership with local schools, city parks, food banks, blood banks, children's hospitals, children's homes, homes for seniors, homeless centers, first responders, juvenile centers and so much more! City Serve isn't an event, but a movement of people who declare in word and action, "We love OUR city," and are committed to seeing it flourish.
Give
We're encouraging every person — kids, students, and adults to give towards All In. If every person gives at least $20.23 on top of their tithe, we'll be able to complete projects that will provide hope to many in our community and around the world. Every dollar that comes in will benefit our All In Partners and King of Kings' benevolence and counseling funds, making a difference for those in our congregation, Omaha community, and beyond.
$20.23
CHECK OUT SOME OF THE PROJECTS
Every Dollar Makes a Difference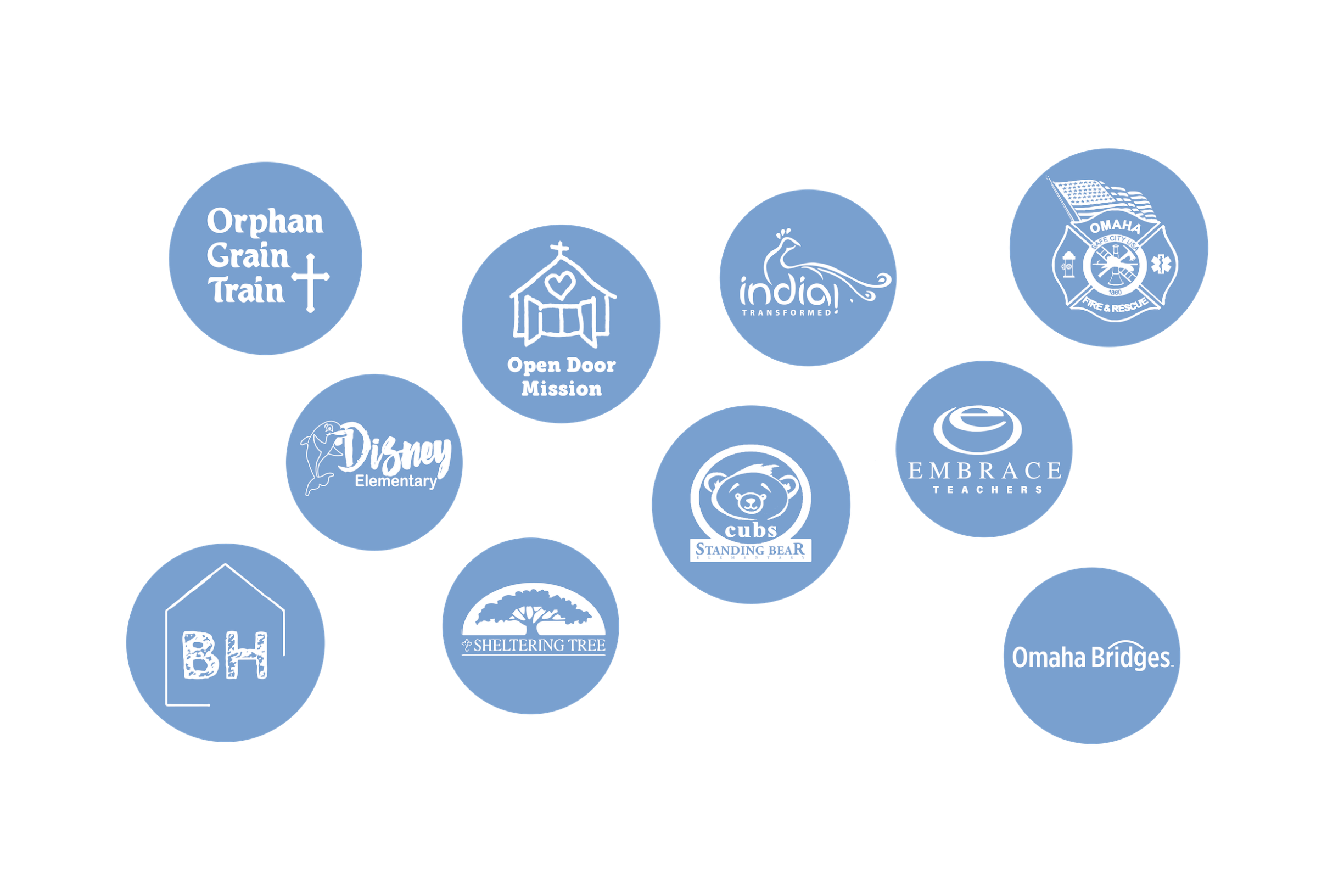 Support for Ukrainian families who are being resettled.
Provide assistance with living expenses, food, toiletries, supplies, etc. for 10 families of four during their first month in a house. Brandt House provides a place to live with hope, support, and mentoring services for low-income or homeless families.
In-kind volunteer support for three months.
Sponsorship for small partner organizations for a year.
Furniture for common space for residents.
Provide 100 classroom kits for local schools.
Provide scholarships to students who are going into full-time ministry.
Help fund their spring play and gift cards for teachers.
Sponsorship of volunteer ministry, which supports teachers in seven schools in the Omaha Public School district.
Help support the drama club and purchase a popcorn machine for the school.
Provide 100 builder bags.
Provide coats, mittens, and hats for their prison ministry families.
Support their efforts to build a well in Africa.
Help support their program to train pregnancy centers.
Help support one of our global mission partners at King of Kings. We sponsor children's programs, women's empowerment centers, community transformation centers, and building a new college.
Help the fire department acquire a drone and drone training.
Help provide benevolence funds for those in need within our community.
Supports five people through their program.
Support Christian counseling through The CORE at King of Kings.
Sponsorship of volunteer ministry that provides weekend backpack meals for students in the Omaha Public School district.
Provide bibles for a year for the men's recovery program.
Help fund their caregiver retreat.
LIVE GENEROUSLY
Ways You Can Give
We believe that Jesus' love compels us to generosity, and your generosity during All In will enable King of Kings to complete projects with partners in our city and around the world. This year's All In partners include Brandt House, Disney Elementary, Sheltering Tree, SperaVita, and more.
Feeling called to give more than $20.23? We're prepared to go further with you! We have an additional set of projects ready that will lead to lives transformed within our community and around the world.
LET'S BE ALL IN.
TOGETHER.
STAY CONNECTED
Ready to Take the Next Step?
Sign up today to receive weekly email updates about upcoming events and opportunities at King of Kings.